"From Lab to Clinic: What's Needed to Bring AI into the Real World?"
On September 29, MICCAI 2021 will host the third panel jointly organized with The Radiological Society of North America (RSNA), a 54,000-member international society of radiologists, medical physicists and other medical professionals from around the globe. This year's program will feature two sections. First, RSNA leaders will share their experience and perspective on how AI technology should be adopted in radiology practice and implemented in clinics. Then, we will present the highlights of the collaboration between the RSNA and MICCAI Societies on jointly organizing this year's 10th anniversary of the International Brain Tumor Segmentation (BraTS) Challenge 2021.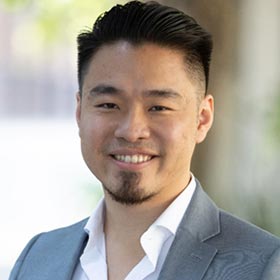 Peter Chang, MD
Dr. Chang is Assistant Professor-in-Residence for the Departments of Radiological Sciences and Computer Science at UC Irvine and acts as the Director for the Center for Artificial Intelligence in Diagnostic Medicine (CAIDM), a multi-specialty initiative to develop and integrate artificial intelligence technology across the UC Irvine healthcare system. He is also a co-founder of multiple AI startups including most recently Avicenna.ai, a company focused on deep learning for medical imaging. Dr. Chang's unique perspective arises from experience both as a radiologist physician and full-stack software engineer with expertise in developing deep learning algorithms, working closely with many industry partners including Nvidia, Amazon and Canon Medical. His work has led to four FDA-cleared software applications in radiology as well as two patents/copyrights and top finishes in various competitions including the international 2016 MICCAI challenge.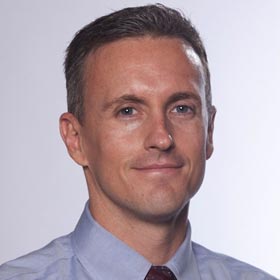 Matthew Lungren, MD MPH
Dr. Lungren is the Co-Director of the Stanford Center for Artificial Intelligence in Medicine and Imaging and an Associate Professor in the Department of Radiology at Stanford University Medical Center. Dr. Lungren's NIH and NSF funded research is in the field of AI and deep learning in medical imaging, precision medicine, and predictive health outcomes. His work has been featured in national news outlets such as NPR, Vice News, Scientific American and he regularly speaks at national and international scientific meetings on the topic of AI in healthcare.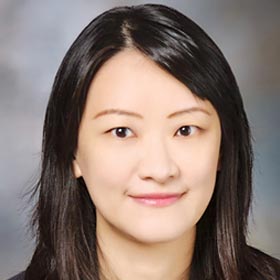 Carol Wu, MD, PhD
Dr. Wu is a board-certified radiologist and a Professor in the Department of Thoracic Imaging at UT MD Anderson Cancer Center. She has expertise in the interpretation of Chest CT and PET-CT. Her research interests include improving imaging utilization in the evaluation of patients with suspected pulmonary embolism, lung cancer, and esophageal cancer. She is the chair of the Big Data Committee of Society of Thoracic Radiology and a member of the Radiology Informatics Committee of RSNA.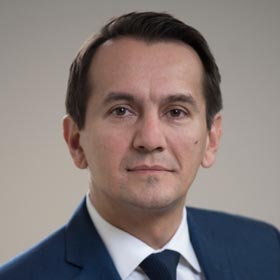 Marius George Linguraru, DPhil MA MSc - Moderator
Dr. Linguraru loves working with multidisciplinary teams of clinicians, scientists and engineers to help children grow healthy. He is Principal Investigator in the Sheikh Zayed Institute for Pediatric Surgical Innovation at Children's National Hospital in Washington, DC, where he directs the Precision Medical Imaging Group. Dr. Linguraru is also Professor of Radiology and Pediatrics and Secondary Professor of Biomedical Engineering at George Washington University. He co-founded PediaMetrix LLC, a company focused on infant well-being by creating solutions to improve the management of conditions of early childhood. He joined the Sheikh Zayed Institute from the National Institutes of Health, completed his doctorate at the University of Oxford and held fellowships at the French National Institute of Research in Computer Science and at Harvard University. He has served on Boards and Committees of the MICCAI Society, the IEEE Engineering in Medicine and Biology Society, the IEEE Signal Processing Society, and the International Society of Medical Information Processing and Analysis. He will be the Program Chair of MICCAI 2024 in Marrakesh, Morocco.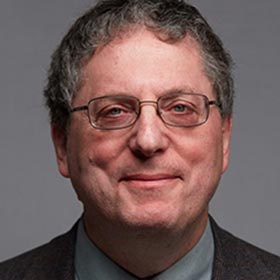 Adam Flanders, MD, FSIIM
Adam E. Flanders, MD, is a professor of radiology and rehabilitation medicine at Thomas Jefferson University Hospital in Philadelphia, where he has been on faculty since 1989. He also serves as co-director of the division of neuroradiology/ENT and is vice chairman of imaging informatics at Thomas Jefferson University Hospital. Dr. Flanders chairs the imaging informatics council for the enterprise radiology and imaging service line for Jefferson. He has been actively involved in informatics-related activities at the Society for Imaging Informatics in Medicine and RSNA for much of his career. Dr. Flanders has served on the RSNA education and publications council, chaired the Medical Imaging Resource Center (MIRC) subcommittee, has led the neuroradiology RadLex and reporting subcommittees for the RSNA's radiology informatics committee, is a former associate editor of informatics for RadioGraphics, is a past chair of the RSNA's radiology informatics committee and is currently the committee chair for the RSNA's digital roadmap. Dr. Flanders led a multi-specialty group that developed a set of common data elements (CDE) for spinal cord injury imaging for the National Institute of Neurological Disorders and Stroke (NINDS) and led a CDE development group for the National Cancer Institute (NCI) related to imaging features of human gliomas (VASARI feature set) that is part of the Cancer Imaging Archive (TCIA).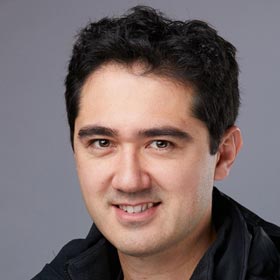 Felipe C Kitamura, MD, MSc, PhD
Dr. Kitamura is a board-certified neuroradiologist at Universidade Federal de São Paulo (UNIFESP) and the head of innovation in diagnostic operations at Dasa (Brazil's largest integrated healthcare network that currently takes care of the journey of more than 20 million people a year). Dr Kitamura received his master's degree in Genetics and Biotechnology at UFJF and my Ph.D. in Clinical Radiology focusing on Artificial Intelligence in Radiology at UNIFESP. Dr Kitamura also contributes to the Machine Learning Challenge Taskforce at the Radiological Society of North America and serves as an active member of the Scientific Program Committee (Radiology Informatics). In addition, he has served as an InTraining deputy editor for the Radiology Journal, and collaborated with people who inspired him to achieve the tier of Kaggle Competitions Master.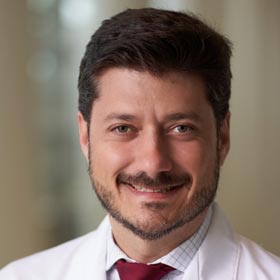 Luciano M. Prevedello, MD, MPH
Dr. Prevedello is an associate professor of radiology and associate chief clinical information officer at the Ohio State University Wexner Medical Center. He is vice chair of medical informatics and augmented intelligence in imaging in the department of radiology, and medical director of the 3D and Advanced Visualization Lab. Dr. Prevedello is board certified in radiology, neuroradiology and clinical informatics. He is an associate editor of the journal Radiology: Artificial Intelligence, and an active member of several committees with the Radiological Society of North America (Machine Learning Steering Subcommittee, Radiology Informatics Committee (RIC), Machine Learning Data Standard Subcommittee and the Annual Meeting Program Planning Committee - Imaging Informatics Subcommittee).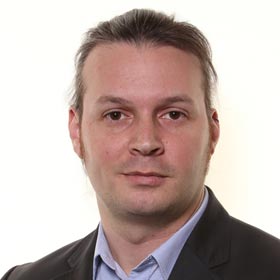 Spyridon Bakas, PhD - Moderator
Dr. Bakas is a tenure-track Assistant Professor at the Center for Biomedical Image Computing and Analytics (CBICA), with joint appointments between the Dept. of Radiology and the Dept. of Pathology & Laboratory Medicine, at the Perelman School of Medicine of the University of Pennsylvania (UPenn). His research interests focus on the development and application of advanced computational algorithms in oncological imaging, with the intention of improving the assessment, quantification and diagnosis of cancer in the current clinical practice, and has so far worked on brain MR, liver contrast-enhanced ultrasound (CEUS), and digitized histopathology, imaging data. Dr. Bakas has received grant funding from the National Cancer Institute of the National Institutes of Health, the National Science Foundation, the Abramson Cancer Center, and the Translational Biomedical Imaging Center of the Institute for Translational Medicine and Therapeutics of UPenn. He has co-authored >50 peer-reviewed manuscripts and >50 medical conference abstracts. He is a board member of the MICCAI Society's Special Interest Group on Biomedical Image Analysis Challenges (SIG-BIAC) (2020-2021), and on the MICCAI Organizing Committee (2018, 2020-2021). He has been leading the organization of the BraTS Challenge (2017-2021), and has been further involved in the organization of various tutorials, workshops, and computational challenges at the Annual MICCAI, ISBI, RSNA, and SNO meetings.